6 Days Jaipur Chittorgarh Udaipur tour package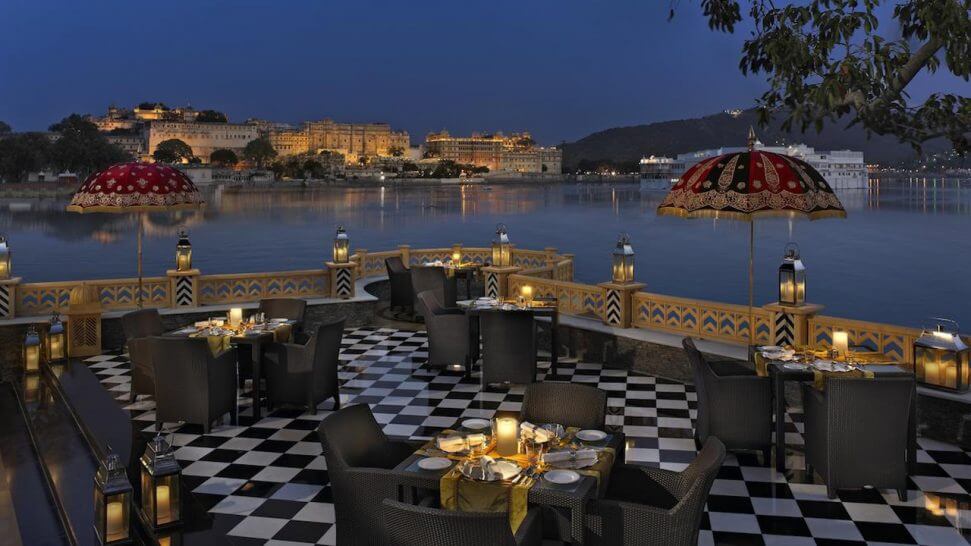 Amber Fort, an impressive hilltop fort with stunning architecture.
City Palace, a royal residence showcasing Rajput and Mughal influences.
Hawa Mahal, the iconic "Palace of Winds" known for its unique facade.
Jantar Mantar, an astronomical observatory with fascinating instruments.
Explore the massive Chittorgarh Fort, a UNESCO World Heritage Site.
Visit the Vijay Stambh (Victory Tower) and Kirti Stambh (Tower of Fame).
Visit the beautiful Lake Pichola and enjoy a boat ride.
Explore the charming Old City and its narrow streets.
Evening at leisure by the lake.
Explore the majestic City Palace complex.
Visit the Jagdish Temple.
Enjoy a serene walk around Saheliyon-ki-Bari (Garden of the Maidens).
With its Royal Palaces and Renovated Havelis, Rajasthan invites you to experience its unsurpassed grandeur. One of such sites that should be completely experienced is Rajasthan, also known as the "Cultural Capital of India," and our vacation package has been carefully created to assist you in doing just that.
Route: 2N Jaipur- 1N Chittorgarh- 2N Udaipur
Duration: 6 Days / 5 Nights
Start Point: Jaipur
End Point: Jodhpur
Note- you can also customize your tour for that call us or fill the Enquiry form.
A comfortable, clean vehicle such as a sedan, SUV, or TT, based on the group size.
Pick-up and drop-off services at the railway station, bus stop, or airport, aligned with the arrival time.
Accommodation in hotels or camps on a double or triple sharing basis, depending on the group size.
Breakfast included from Day 2 to the last day as per the itinerary.
Inclusive of driver allowances, fuel charges, toll tax, state tax, parking fees, and other related expenses.
An experienced and professional driver for the entire duration of the tour.
Guided sightseeing as per the itinerary.
Elephant Ride at Amer Fort: Experience a unique elephant ride up to the Amer Fort, providing a royal feel and a picturesque view of the surroundings.

Sound and Light Show at Amer Fort: Attend the captivating light and sound show in the evening to learn about the fort's history in an engaging way.

Traditional Puppet Show: Enjoy a traditional Rajasthani puppet show to witness the vibrant folk culture of the region.

Chittorgarh Light and Sound Show: Witness the stunning light and sound show at Chittorgarh Fort, which narrates the tales of valor and sacrifice of the Rajput warriors.

Meera Temple: Visit the Meera Temple dedicated to the famous Rajput poet-saint Meera Bai, known for her devotional songs.

Boat Ride to Jag Mandir: Take a boat ride to Jag Mandir Island in Lake Pichola, often referred to as the "Lake Garden Palace."

Vintage Car Museum: Explore the Vintage and Classic Car Museum to see a remarkable collection of antique cars belonging to the Mewar royal family.

Mewar Sound and Light Show: Attend the evening sound and light show at the City Palace to delve into the history of Udaipur's royal heritage.

Bicycle Tour: Consider a bicycle tour through the rural outskirts of Udaipur to experience the local way of life and the scenic countryside.

Art and Craft Shopping: Don't miss shopping for Udaipur's renowned traditional handicrafts, including miniature paintings, pottery, and textiles, at local markets and bazaars.
By Air: Flying into the Pink City
Jaipur International Airport (JAI) is the primary gateway for air travelers. Located approximately 13 kilometers from the city center, the airport caters to both domestic and international flights. Once you land, you can easily find taxis, cabs, and even pre-paid services to take you directly to your accommodation.
By Rail: On Board the Royal Rajasthan Railways
Jaipur Junction is a major railway station well-connected to various cities across India. Several trains, including luxurious options like the Palace on Wheels, connect Jaipur to Delhi, Mumbai, Kolkata, and other significant cities. The railway station is situated in the heart of the city, ensuring convenient access to your chosen stay.
By Road: A Scenic Drive to the Pink City
If you prefer the road, Jaipur boasts excellent road connectivity. National Highway 8 (NH8) connects Jaipur to Delhi, making it an approximately 5-hour drive. The Rajasthan State Road Transport Corporation (RSRTC) also operates numerous buses from nearby cities. Opt for a comfortable bus journey or hire a taxi for a more personalized experience.
Arrive in Jaipur, the Pink City.
Check in to your hotel and relax.
Explore the local markets and enjoy the vibrant atmosphere.
Overnight stay in Jaipur.
Day 2: Jaipur Sightseeing
Breakfast at the hotel.
Visit Amer Fort and enjoy an elephant ride (subject to availability).
Explore the City Palace, Hawa Mahal, and Jantar Mantar.
In the evening, visit the local markets and indulge in shopping.
Overnight stay in Jaipur.
Day 3: Jaipur to Chittorgarh
After breakfast, drive to Chittorgarh (approximately 6-7 hours' drive).
Check-in to your hotel upon arrival.
Visit the Chittorgarh Fort and explore its historical wonders.
Overnight stay in Chittorgarh.
Day 4: Chittorgarh to Udaipur
After breakfast, drive to Udaipur (approximately 2-3 hours' drive).
Check-in to your hotel upon arrival.
Visit the serene Lake Pichola and enjoy a boat ride.
Explore the Old City and its narrow streets.
Overnight stay in Udaipur.
Day 5: Udaipur Sightseeing
Breakfast at the hotel.
Visit the City Palace complex, Jagdish Temple, and Saheliyon-ki-Bari.
Attend a cultural performance in the evening.
Overnight stay in Udaipur.
Check out from the hotel after breakfast.
Enjoy some last-minute shopping for souvenirs and handicrafts.
Depart from Udaipur, concluding your tour.
Semi Deluxe Package starts from INR 34999 per couple
sedan cab for entire tour
2/3 star (Semi Deluxe) hotels
Breakfast from Day 2
Deluxe Package Starts from INR 40999 per Couple
sedan cab for entire tour
3/4 star (Deluxe) hotels
Breakfast from Day 2
Super Deluxe Package Starts from INR 49,999 per Couple
sedan cab for entire tour
4/5 star (Super Deluxe) hotels
Breakfast from Day 2
FAQs for 6 days Jaipur Chittorgarh Udaipur tour package
What is the best time to take this tour?
The best time for this tour is typically from October to March when the weather in Rajasthan is pleasant and suitable for sightseeing. Summers can be scorching, so it's advisable to avoid the months of April to June.
Are there any dress code requirements for visiting the temples and forts?
Yes, when visiting temples and forts, it's recommended to dress modestly, covering your shoulders and knees as a sign of respect.
What type of accommodations can I expect on this tour?
Accommodations typically include a mix of heritage hotels, boutique hotels, and comfortable modern hotels, ensuring a comfortable stay.
Is it safe to take an elephant ride at Amer Fort?
Elephant rides at Amer Fort have raised concerns about animal welfare. If you choose to take the ride, ensure that the elephants are well-treated and follow ethical practices.
How should I prepare for long drives between cities?
Be prepared for extended car journeys with water, snacks, and entertainment. It's advisable to have motion sickness remedies if needed.
Can I customize the itinerary to include additional places of interest?
Yes, the itinerary can be customized based on your preferences and the places you'd like to visit. Discuss any modifications with your tour operator.
What currency should I carry during the tour?
It's best to carry Indian Rupees (INR) for daily expenses, but major cities also accept credit cards. ATMs are readily available in most places.
Is it safe to consume local street food?
Local street food can be delicious, but it's advisable to be cautious. Ensure that you choose vendors with good hygiene practices, and drink bottled water.
What should I pack for this tour?
Comfortable clothing, sunscreen, a hat, sunglasses, and comfortable walking shoes are essential. Don't forget your camera to capture the beautiful sights.
Do I need travel insurance for this tour?
While not mandatory, it's highly recommended to have travel insurance that covers medical emergencies, trip cancellations, and other unforeseen events.
What languages are commonly spoken in these regions?
Hindi and Rajasthani are widely spoken, but English is commonly understood in tourist areas.
Can I expect vegetarian food options on the tour?
Yes, Rajasthan offers a wide variety of delicious vegetarian dishes, and you'll find plenty of vegetarian options throughout the tour.