Discover the Majestic Beauty of Rajasthan
Are you ready for an extraordinary journey through the Land of Kings? Welcome to Rajasthan, where history, culture, and natural beauty blend seamlessly to create an unforgettable travel experience. As your trusted travel partner, we invite you to explore the wonders of this enchanting state with us. Best rajasthan tour packages.
A Tapestry of History and Heritage
Rajasthan boasts a rich tapestry of history, where tales of valorous Rajput kings and legendary battles come alive in the magnificent forts and palaces that dot the landscape. Imagine stepping into the pages of history as you wander through the grandeur of Amber Fort in Jaipur, the resplendent Mehrangarh Fort in Jodhpur, or the romantic Udaipur City Palace on the shores of Lake Pichola.
Vibrant Culture and Traditions
Prepare to be captivated by the vibrant culture and traditions of Rajasthan. Witness the graceful swirls of Ghoomar and the mesmerizing rhythms of Kalbelia dance performances. Admire the traditional attire of colorful turbans and ghagras that adorn the locals, and don't forget to savor the delicious Rajasthani cuisine that tantalizes the taste buds with its spicy flavors.
A Visual Feast of Architecture
Rajasthan is a testament to architectural brilliance, with each city offering its unique treasures. Marvel at the intricate designs of Hawa Mahal's honeycomb façade in Jaipur, the white-marble splendor of Ranakpur Jain Temple, and the timeless elegance of the Lake Palace in Udaipur. The state's havelis (mansions) and stepwells are architectural gems waiting to be discovered.
Spectacular Landscapes
The diverse geography of Rajasthan will leave you awestruck. Experience the vast expanse of the Thar Desert, where golden sand dunes stretch as far as the eye can see. Embark on a thrilling camel safari to witness stunning sunsets amidst the dunes in Jaisalmer. Alternatively, escape to the lush Aravalli Hills for a serene retreat in Mount Abu.
Wildlife Encounters
For wildlife enthusiasts, Rajasthan offers a range of options. Embark on a safari in Ranthambore National Park to catch a glimpse of the majestic Bengal tiger, or explore the bird paradise of Keoladeo National Park. Sariska Tiger Reserve is another haven for wildlife lovers, promising encounters with leopards, wild boars, and antelopes.
Festivals and Fairs
Join the vibrant celebrations of Rajasthan's festivals and fairs. Immerse yourself in the kaleidoscope of colors during Holi, witness the dazzling displays of lamps during Diwali, or experience the cultural extravaganza of the Pushkar Camel Fair. These events offer a window into the heart of Rajasthan's traditions and spirituality.
Ease of Travel
Getting to Rajasthan is a breeze, with well-connected airports in major cities like Jaipur, Jodhpur, and Udaipur. Our travel experts will ensure a seamless journey, providing comfortable transportation and expert local guides to enhance your experience.
Your Journey Begins Here
Rajasthan is not just a destination; it's a kaleidoscope of experiences that will leave an indelible mark on your heart. Join us on this enchanting journey as we unveil the treasures of Rajasthan, where every moment is a picture-perfect memory waiting to be captured.
Let Rajasthan enchant you. Let us make it happen. Your adventure begins now.
If you're planning to explore the majestic beauty of Rajasthan, then look no further than AyodhyaTaxi. We offer a wide range of Rajasthan tour packages that cater to all your travel needs, ensuring a memorable experience of a lifetime.
Our Rajasthan tour packages are specially curated to showcase the best of this colorful state, from its enchanting forts and palaces to its vibrant culture and traditions. Whether you're traveling solo, with family, or on a romantic getaway, we have a package that will suit your preferences and budget.
By choosing AyodhyaTaxi as your travel partner, you can rest assured of a hassle-free journey, with our experienced drivers and comfortable vehicles. We also offer customizable packages to ensure that you get the best out of your trip, with the freedom to explore at your own pace.
Popular locations like Jaipur, Udaipur, Jodhpur, Jaisalmer, and many others are included in our Rajasthan travel packages. Each city has its unique charm and history, and our expert guides will take you on a journey back in time, unraveling the mysteries and tales of the past.
So, whether you're interested in exploring the forts and palaces, indulging in local cuisine, shopping for colorful handicrafts, or experiencing the traditional Rajasthani hospitality, our Rajasthan tour packages have got you covered.
choose AyodhyaTaxi as your travel partner for Rajasthan tour packages, and let us take you on a journey that you'll cherish for a lifetime.
Best time to visit Rajasthan
the best time to visit Rajasthan for a comfortable and enjoyable experience is during the winter months, from October to March. Spring is also a good option, especially in February and early March. If you don't mind the heat or want a unique experience, you can consider the monsoon season, but be prepared for rain. Avoid visiting during the scorching summer months from April to June unless extreme heat is not a deterrent for your travel plans.
Best Places to visit in Rajasthan?
Rajasthan is a diverse and culturally rich state in India, offering a wide range of attractions for travelers. Here are some of the best places to visit in Rajasthan:
Jaipur – The Pink City: Jaipur, the state capital, is known for its historic architecture, vibrant markets, and cultural heritage. Top attractions include the Amber Fort, City Palace, Hawa Mahal, Jantar Mantar, and Nahargarh Fort.
Jodhpur – The Blue City: Jodhpur is famous for its blue-painted houses and the towering Mehrangarh Fort. Don't miss exploring the Umaid Bhawan Palace and the serene Jaswant Thada.
Udaipur – The City of Lakes: Udaipur is known for its picturesque lakes, romantic ambiance, and stunning palaces. Visit City Palace, Lake Pichola, Jag Mandir, and the Saheliyon-ki-Bari garden.
Jaisalmer – The Golden City: Jaisalmer boasts the stunning Jaisalmer Fort, often called the "Golden Fort" due to its sandstone color. Take a desert safari in the Thar Desert and explore the intricately carved havelis like Patwon Ki Haveli.
Pushkar – The Holy City: Pushkar is a sacred town centered around the Pushkar Lake and the Brahma Temple. The annual Pushkar Camel Fair is a unique attraction.
Ranthambore National Park: For wildlife enthusiasts, Ranthambore is famous for its tiger population and offers safaris to spot these majestic creatures. The park also has a historic fort.
Bikaner: Known for its well-preserved medieval architecture, Bikaner is famous for Junagarh Fort, Karni Mata Temple (Rat Temple), and the vibrant bazaars.
Mount Abu: Rajasthan's only hill station, Mount Abu offers a cool retreat with attractions like Dilwara Jain Temples, Nakki Lake, and Guru Shikhar, the state's highest peak.
Ajmer: Visit the Ajmer Sharif Dargah, a famous Sufi shrine, and the serene Ana Sagar Lake. Ajmer is also close to Pushkar.
Chittorgarh: Explore Chittorgarh Fort, one of the largest forts in India, with a rich history and stunning architecture.
Shekhawati Region: This region is known for its elaborately painted havelis (mansions) in towns like Mandawa, Nawalgarh, and Fatehpur. It's often referred to as the "Open Art Gallery of Rajasthan."
Bundi: Experience the charm of Bundi, with its picturesque stepwells (baoris), the Bundi Palace, and the Taragarh Fort.
These are just a few of the many incredible places to visit in Rajasthan. Each destination offers a unique blend of history, culture, and natural beauty, making Rajasthan a captivating destination for travelers.
Popular local Rajasthani dishes to try.
Rajasthani cuisine is known for its rich and flavorful dishes, many of which are influenced by the arid climate of the region. Here are some popular local Rajasthani dishes you should definitely try:
Dal Baati Churma: This is one of Rajasthan's most iconic dishes. It consists of three components: "dal" (lentil curry), "baati" (hard wheat rolls), and "churma" (sweet crushed wheat). The baatis are traditionally baked in an open flame and then served with a generous drizzle of ghee (clarified butter).
Gatte ki Sabzi: This is a vegetarian delight made from gram flour (besan) dumplings cooked in a flavorful yogurt-based curry. It's often spiced with ingredients like fenugreek, asafoetida, and red chili powder.
Laal Maas: For those who enjoy spicy food, Laal Maas is a fiery mutton curry made with red chili peppers and a variety of aromatic spices. It's a must-try for spice enthusiasts.
Ker Sangri: This is a traditional Rajasthani dish made from dried desert beans (sangri) and wild berries (ker). It's cooked with spices and often enjoyed as a side dish or with roti.
Rajasthani Kachori: Kachori is a deep-fried pastry filled with a spicy mixture of lentils and spices. It's a popular snack and breakfast item in Rajasthan.
Mirchi Vada: Mirchi vada consists of green chili peppers stuffed with a spicy potato filling, coated in gram flour batter, and deep-fried to perfection.
Bajra Roti: Bajra (pearl millet) is a staple grain in Rajasthan. Bajra roti is a thick, unleavened bread made from bajra flour and often served with ghee, jaggery, or buttermilk.
Aloo Pyaaz Ki Sabzi: This simple yet delicious dish is made from potatoes and onions cooked with traditional Rajasthani spices.
Mohanthal: For dessert, try Mohanthal, a sweet made from gram flour, ghee, sugar, and cardamom. It has a fudgy texture and is garnished with almonds and pistachios.
Malpua: Malpua is a sweet pancake-like dessert made from flour, milk, and sugar. It's often served with a drizzle of sugar syrup or rabri (thickened sweetened milk).
Ghevar: Ghevar is a popular Rajasthani sweet, especially during festivals like Teej. It's a deep-fried, disc-shaped dessert made from flour and soaked in sugar syrup.
Mawa Kachori: This is a decadent dessert that features deep-fried kachoris filled with a sweet mixture of khoya (mawa), sugar, and nuts.
Rajasthani cuisine offers a wide range of flavors and textures, from spicy and savory to sweet and rich. Trying these dishes is an essential part of experiencing the vibrant culinary culture of Rajasthan.
Top thins to do in Rajasthan tour
A tour of Rajasthan offers a diverse range of experiences, from exploring historic forts and palaces to immersing yourself in the rich culture and traditions of the region. Here are the top things to do on a Rajasthan tour:
Explore Jaisalmer – The Golden City: Visit the Jaisalmer Fort, take a desert safari in the Thar Desert, and admire the intricate havelis (mansions) with stunning architecture.
Attend the Pushkar Camel Fair: If your visit coincides with the annual Pushkar Camel Fair, don't miss this vibrant event showcasing traditional culture, camel trading, and more.
Ranthambore National Park: Embark on a wildlife safari to spot tigers and other wildlife in one of India's most famous national parks.
Experience Local Cuisine: Savor the flavors of Rajasthani cuisine, including dal baati churma, gatte ki sabzi, and laal maas. Try street food like kachori and mirchi vada.
Explore Desert Villages: Take the time to visit traditional Rajasthani villages like Khimsar and Osian to experience rural life and hospitality.
Discover Shekhawati's Painted Havelis: Explore the beautifully painted havelis (mansions) in the Shekhawati region, often referred to as an open-air art gallery.
Witness Local Festivals: If possible, participate in local festivals and fairs to witness Rajasthan's vibrant traditions and cultural celebrations.
Shop for Handicrafts: Rajasthan is famous for its handcrafted textiles, jewelry, and artwork. Shop for souvenirs and support local artisans in markets like Johari Bazaar in Jaipur.
Attend a Traditional Rajasthani Dance and Music Performance: Enjoy a cultural evening featuring traditional folk dances like Kalbeliya and puppet shows accompanied by Rajasthani music.
Visit Chittorgarh Fort: Explore the historic Chittorgarh Fort, known for its grandeur and historical significance.
Experience Camel and Horse Safaris: Take camel or horseback rides in the desert to get a taste of the nomadic lifestyle of the region.
Enjoy a Hot Air Balloon Ride: If you're feeling adventurous, take a hot air balloon ride to see Rajasthan's stunning landscapes from above.
Stay in Heritage Hotels: Rajasthan offers many heritage hotels in former palaces and havelis. Consider staying in one for a royal experience.
Learn About Block Printing and Textiles: Visit textile workshops to see the intricate process of block printing and shop for beautiful fabrics and clothing.
A Rajasthan tour offers a blend of history, culture, and natural beauty, making it a memorable and diverse travel experience. Be sure to customize your itinerary to match your interests and the duration of your visit.
How to reach Rajasthan?
Reaching Rajasthan is relatively easy, as the state is well-connected by air, train, and road. The mode of transportation you choose will depend on your starting location and preferences. for Rajasthan tour Here's how to reach Rajasthan:
By Air:
Jaipur International Airport: The main international gateway to Rajasthan is Jaipur's airport (JAI). It's well-connected to major Indian cities and some international destinations. From Jaipur, you can easily access other parts of Rajasthan.
Other Airports: Rajasthan has several other domestic airports in cities like Jodhpur, Udaipur, and Jaisalmer, offering connections to major Indian cities. These airports are especially convenient if you're planning to visit specific regions within Rajasthan.
By Train:
Indian Railways: Rajasthan has an extensive rail network connecting it to various parts of India. Some major railway stations in Rajasthan include Jaipur, Jodhpur, Udaipur, Ajmer, and Bikaner. You can book train tickets through the Indian Railways website or at railway stations.
By Road:
Interstate Buses: Rajasthan is well-connected to neighboring states by a network of state-run and private buses. You can take a bus from cities like Delhi, Agra, or Ahmedabad to reach Rajasthan.
Self-Drive or Taxi: If you prefer more flexibility, you can rent a car and drive to Rajasthan. Major highways connect Rajasthan to neighboring states. Alternatively, you can hire a taxi for a comfortable and convenient journey.
Long-Distance Buses: Long-distance buses run by various state and private operators also connect Rajasthan to major cities across India.
By Private Vehicle:
Driving: If you have your own vehicle, you can drive to Rajasthan. Make sure to plan your route in advance and check the condition of roads, especially if you're traveling in rural areas.
Motorcycle Tours: Motorcycle enthusiasts can opt for guided motorcycle tours that take you through Rajasthan's scenic routes. These tours provide a unique way to explore the state.
Remember to check the distance and estimated travel time based on your chosen mode of transportation. Rajasthan is a vast state, and travel times can vary significantly depending on your starting point and your destination within the state. It's also a good idea to book your transportation in advance, especially during peak tourist seasons, to ensure availability. check out our popular Rajasthan tour packages.
Conclusion
Embark on a journey that transcends time and immerse yourself in the cultural tapestry of Rajasthan with Ayodhyataxi's incredible tour packages. From magnificent palaces to breathtaking landscapes, from traditional art to sumptuous cuisine, Rajasthan promises an unforgettable experience that will leave you with cherished memories. Choose Ayodhyataxi for a royal sojourn through the Land of Kings.
Get ready to create memories that last a lifetime as you explore the vibrant hues of Rajasthan. Book your Rajasthan tour package by Ayodhyataxi today!
Our popular Rajasthan tour packages
Rajasthan tour from Jaipur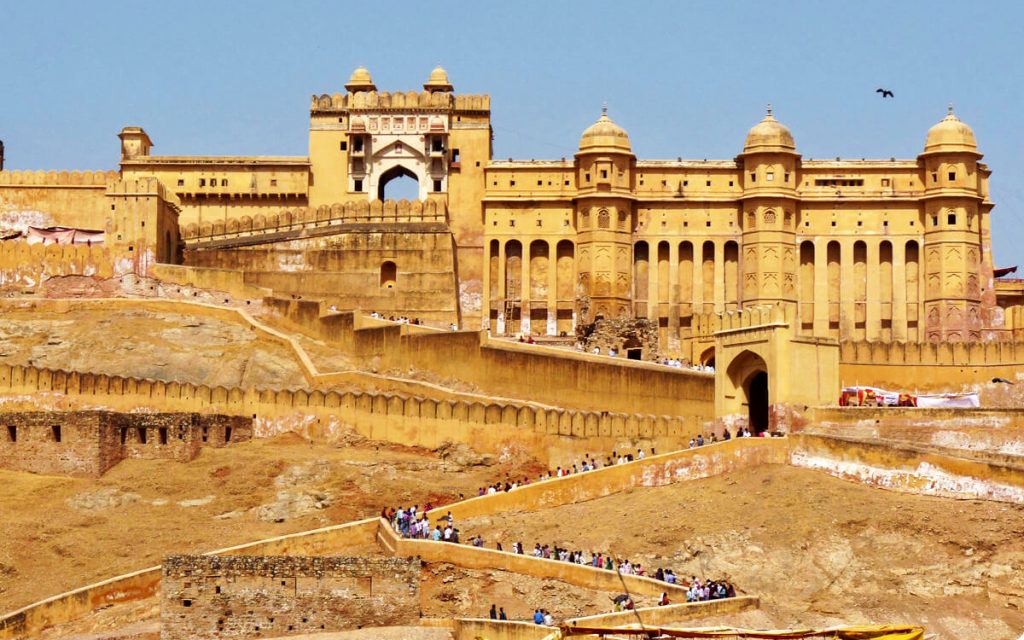 Best Rajasthan tour packages starts from Jaipur
Inclusions- Hotels, Sightseeing, Transfer, Meals
Rajasthan tour from Udaipur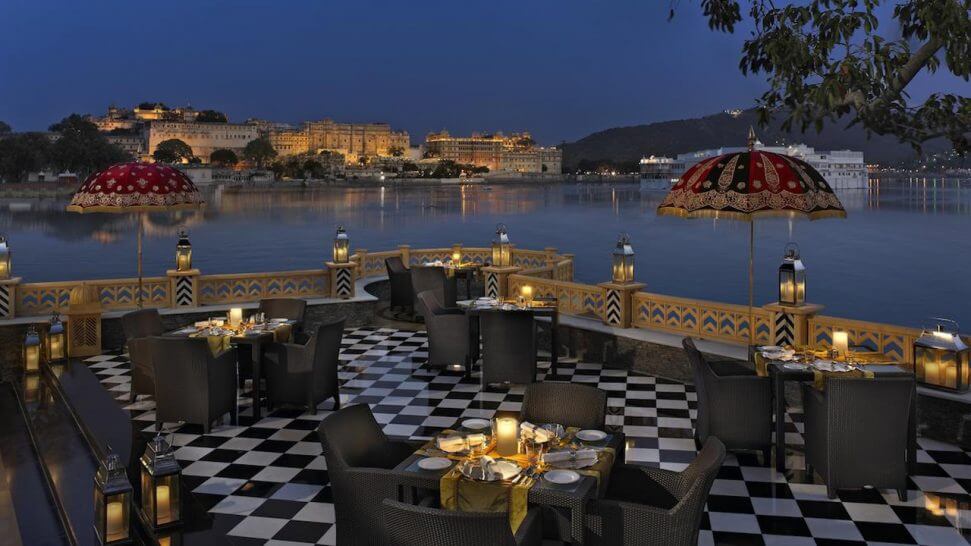 Best Rajasthan tour packages starts from Udaipur
Inclusions– Hotels, Sightseeing, Transfer, Meals
Rajasthan tour from Jodhpur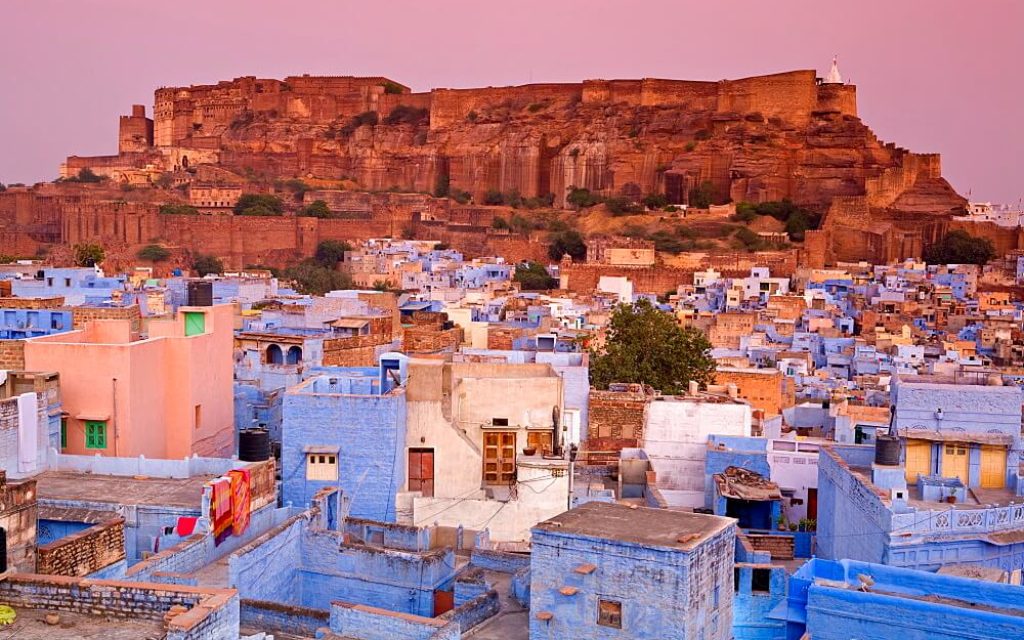 Best Rajasthan tour packages starts from Jodhpur
Inclusions– Hotels, Sightseeing, Transfer, Meals
Rajasthan tour from Delhi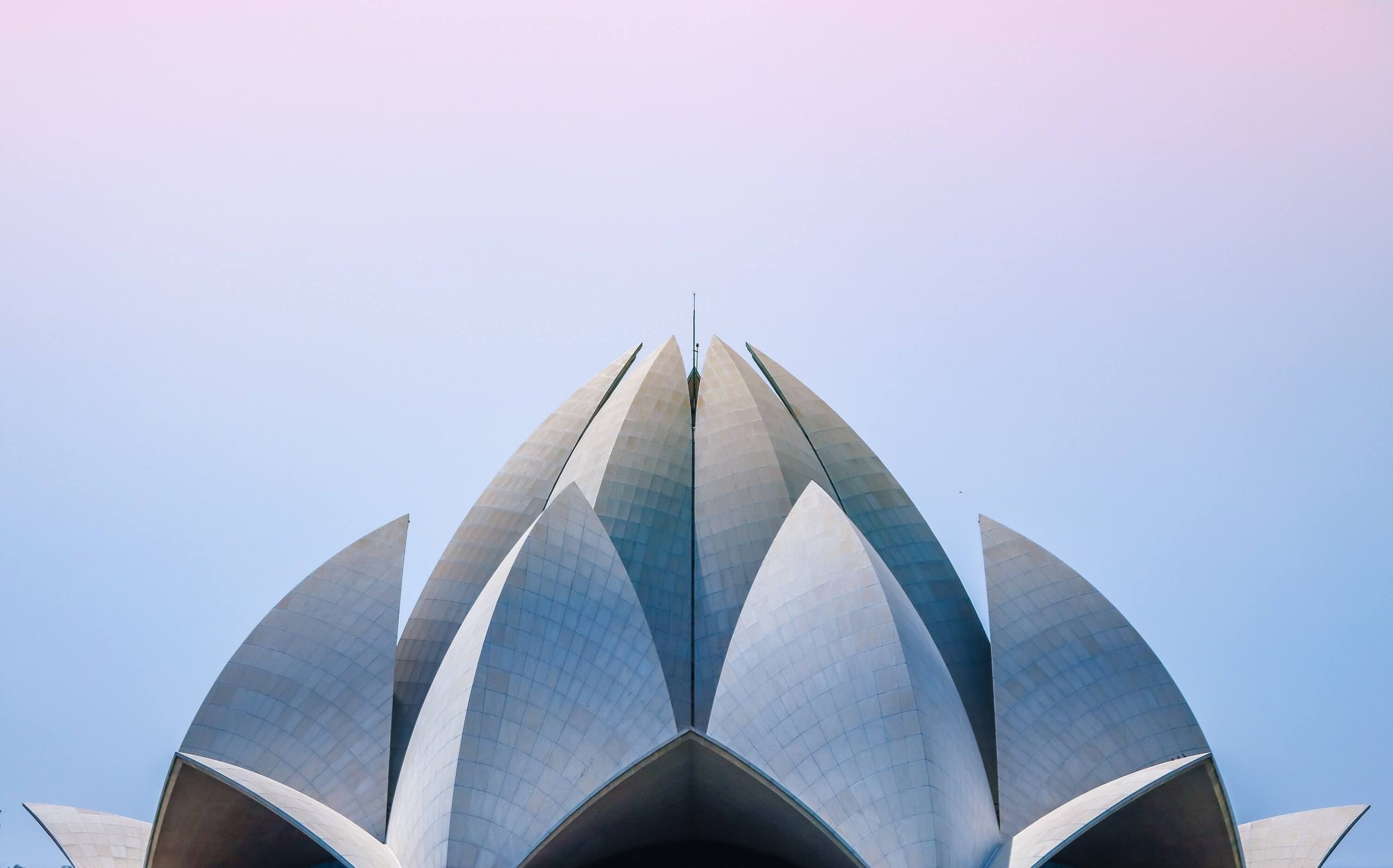 Best Rajasthan tour packages starts from Delhi
Inclusions– Hotels, Sightseeing, Transfer, Meals
FAQs about Rajasthan tour packages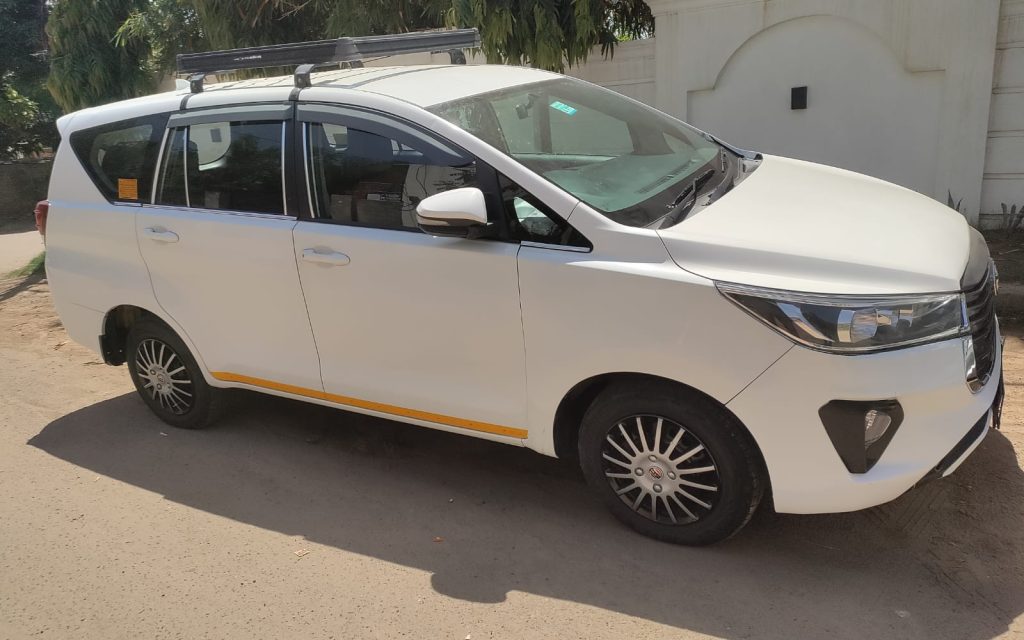 Hire our taxi in Jaipur for airport pick-ups, meetings, or weddings at the best taxi fares starting at Rs 10 per km.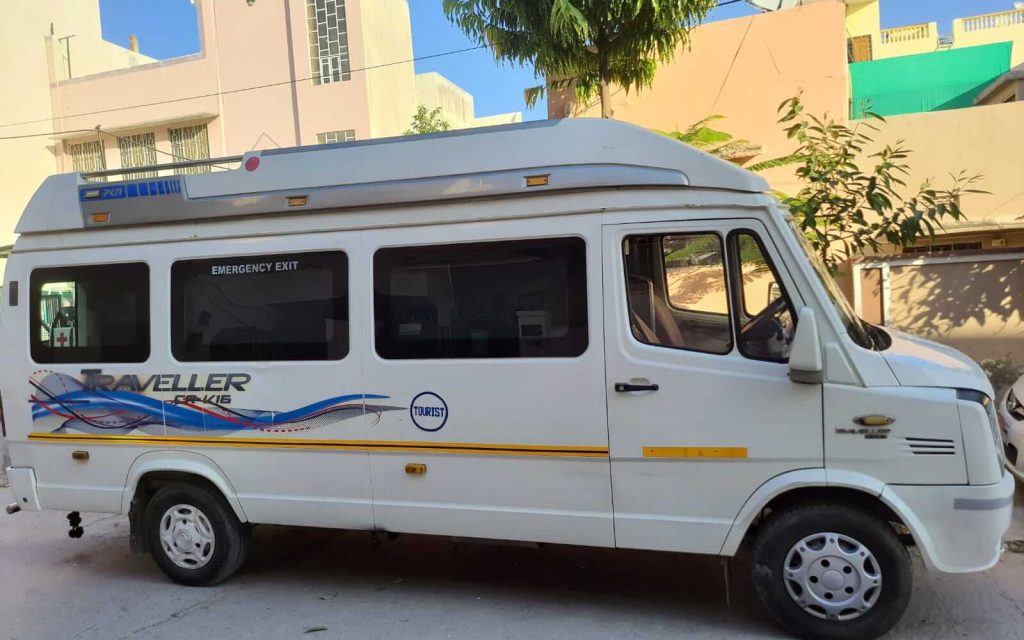 Tempo traveller hire in Jaipur
Hire a 9, 12, or 16-seater Tempo traveller in Jaipur (and Maharaja Tempo) for Rs 20 per km.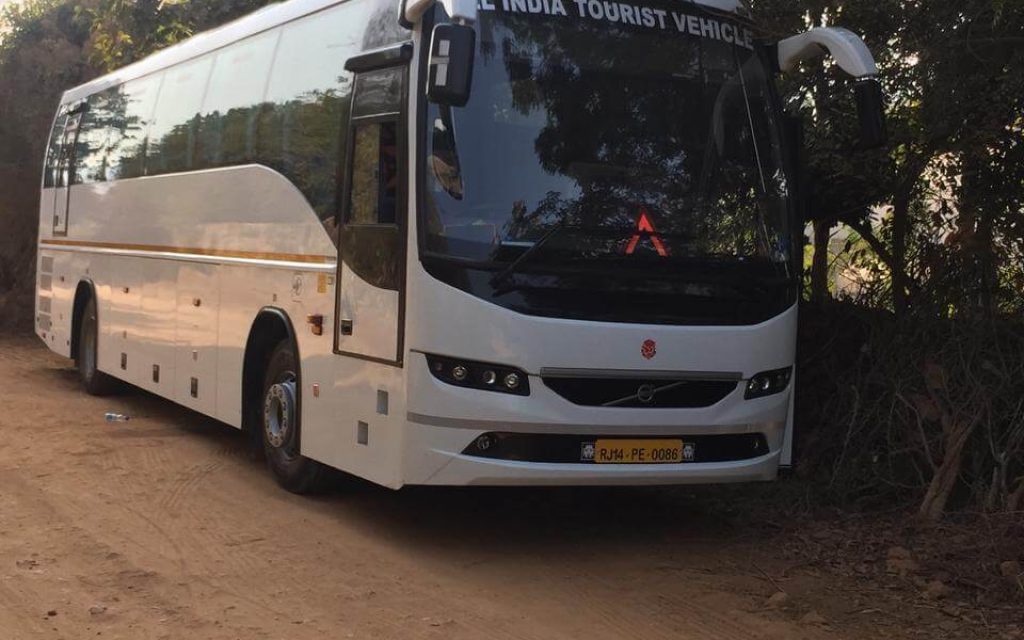 Hire a bus in Jaipur, such as a mini bus, a 31-35-seater bus, a 41-seater bus, a 45-seater bus, or a 50/52-56-seater non-ac bus.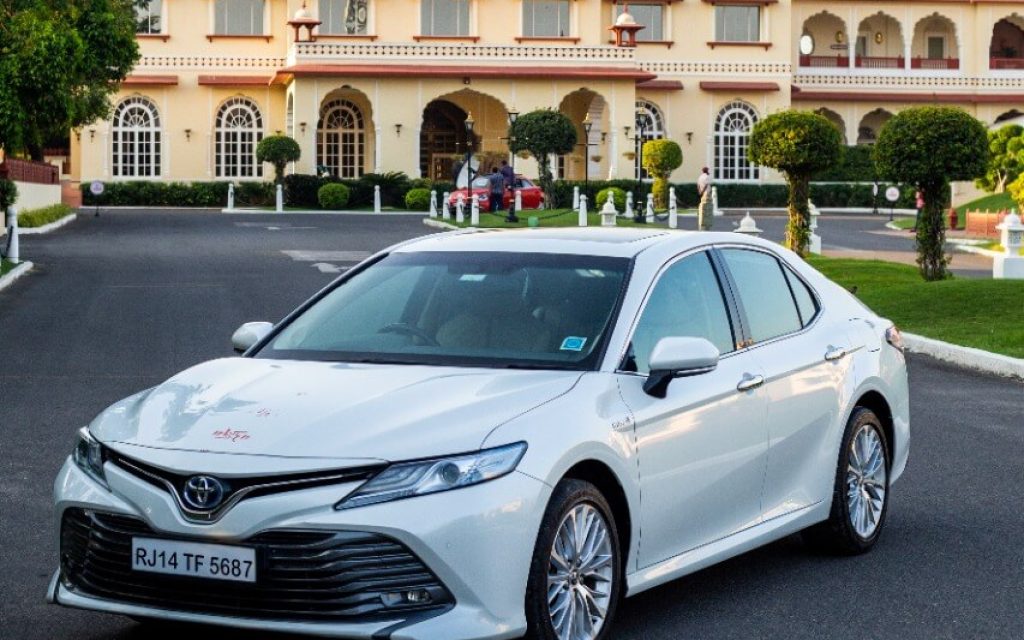 Luxury car hire in Jaipur
Hire a luxury car in Jaipur such as Audi, Jaguar, BMW, Mercedes, Fortuner, and Limousine at the lowest possible price.
Out station taxi Service in Jaipur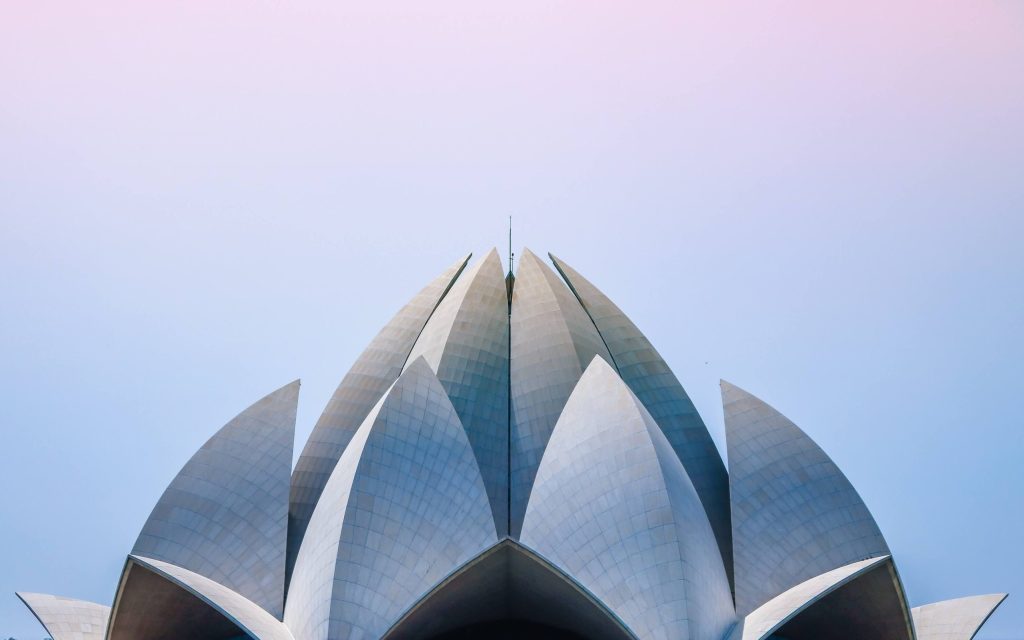 Jaipur to Delhi Taxi Price:- 
INR 2500 for One way
INR 10 Per km for Round trip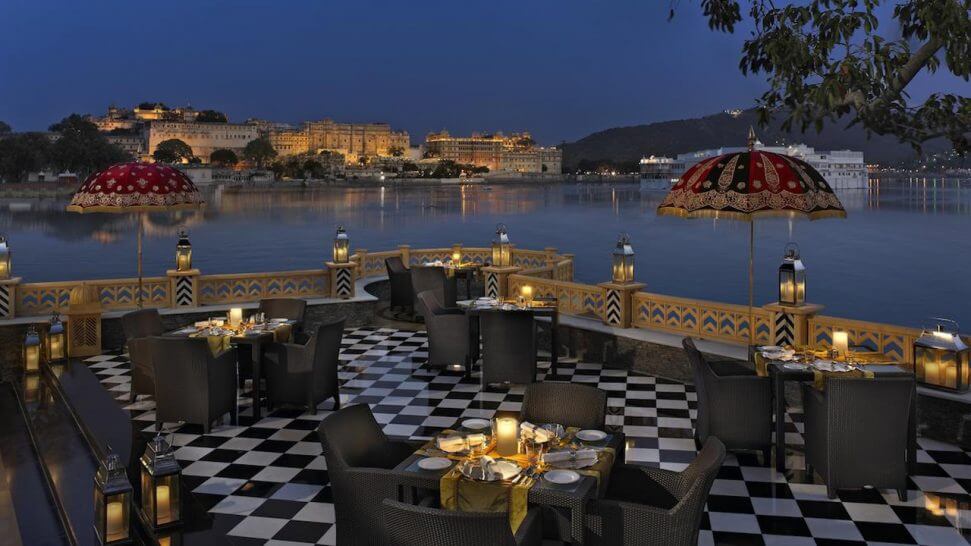 Jaipur to Udaipur Taxi Price:-
INR 3500 for One way
INR 10 Per km for Round trip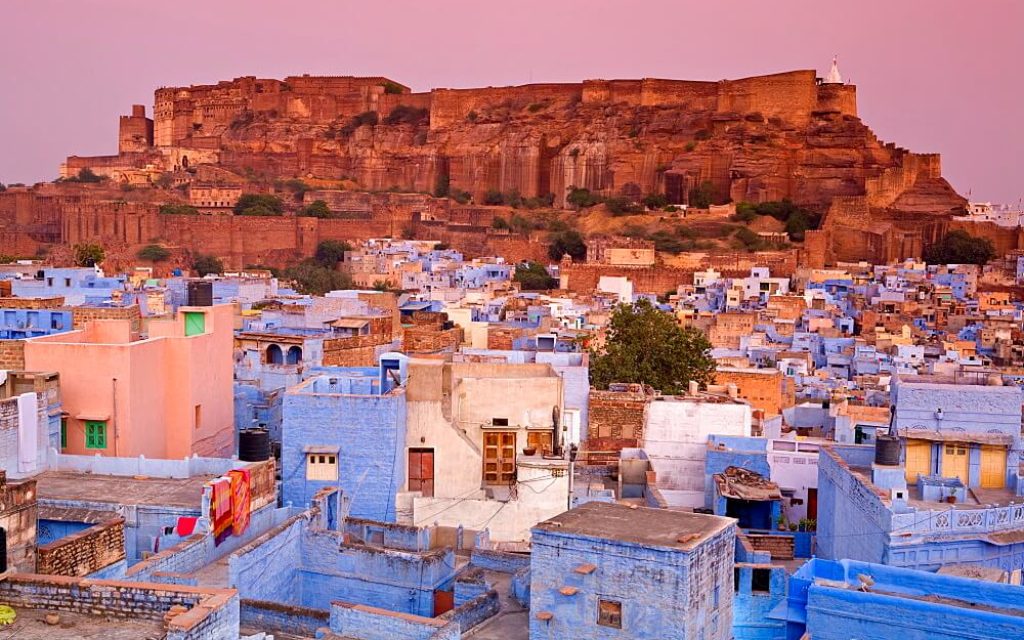 Jaipur to Jodhpur Taxi Price:- 
INR 3000 for One way
INR 10 Per km for Round trip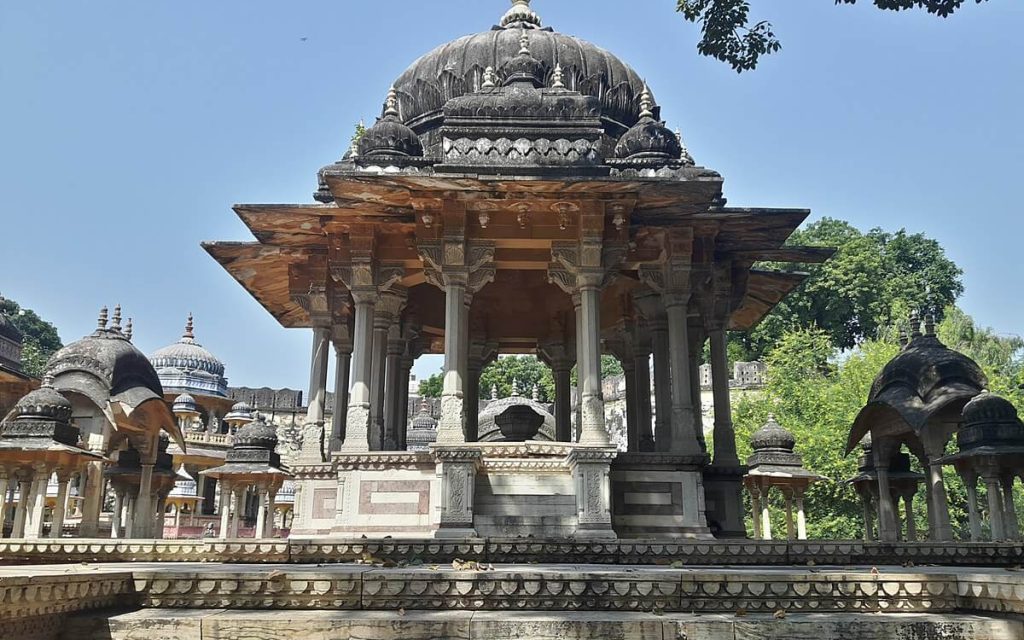 Jaipur to Kota Taxi Price:- 
INR 2800 for One way
INR 10 Per km for Round trip