Explore the Best of Jaipur in Half Day: A half day Jaipur Sightseeing Tour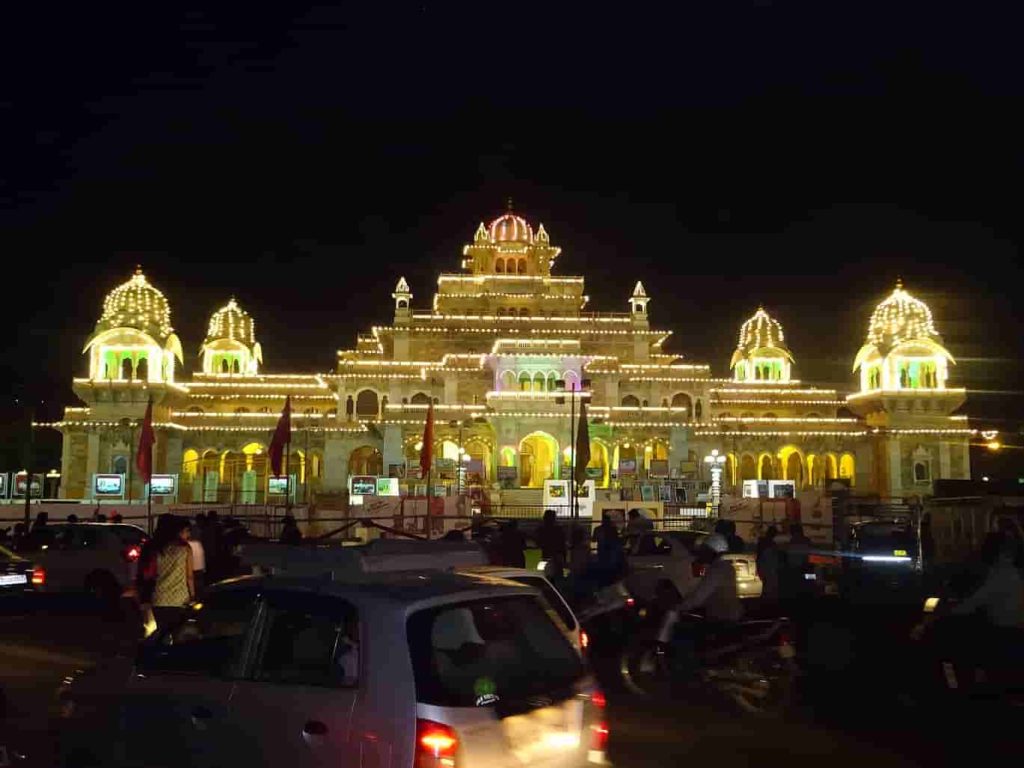 Introduction
Jaipur, the Pink City of India, is a mesmerizing destination that offers a perfect blend of history, culture, and architectural marvels. With its magnificent palaces, grand forts, and vibrant bazaars, Jaipur is a city that never fails to enchant visitors. If you're short on time and want to experience the best of Jaipur, the Half-Day Jaipur Sightseeing Tour by AyodhyaTaxi is the ideal choice. In just a few hours, you can explore the highlights of Jaipur and immerse yourself in its captivating ambiance. Let's dive into the details of this remarkable tour.
Half day sightseeing fare :-
Half day Jaipur sightseeing fare starts from :-
Sedan INR 1600
Innova/Innova crysta INR 2500
Tempo Traveller INR 4500
Fortuner INR 5000
1. The Half-Day Jaipur Sightseeing Tour: Unveiling the Magic
Embark on an extraordinary journey with the Half-Day Jaipur Sightseeing Tour by AyodhyaTaxi and uncover the city's hidden gems. This tour is designed to make the most of your limited time, ensuring you don't miss out on Jaipur's must-see attractions. AyodhyaTaxi, a reputable tour operator, offers a comfortable and convenient way to explore the city, providing professional guides and well-maintained vehicles for your journey.
2. The Majestic Amer Fort: Where History Comes Alive
A Glimpse into the Glorious Past
The Amer Fort, a UNESCO World Heritage Site, is a majestic fortress that stands as a testament to Jaipur's rich history. As you enter through its imposing gates, you'll be transported back in time to the era of Rajput warriors and their lavish lifestyles. Admire the fort's magnificent architecture, beautiful marble carvings, and beautiful murals. Don't miss the chance to explore the Sheesh Mahal, a hall of mirrors that reflects the beauty and grandeur of this magnificent fort.
3. The Iconic Hawa Mahal: A Delight for the Senses
Where Breezes Whisper Secrets
The Hawa Mahal, also known as the Palace of Winds, is an architectural marvel that leaves visitors spellbound. This stunning five-story palace is adorned with intricately carved jharokhas (balconies), allowing cool breezes to pass through and providing a unique vantage point to observe the bustling streets below. Capture the perfect Instagram-worthy picture as you soak in the panoramic views of the cityscape from the Hawa Mahal.
4. The Regal City Palace: A Glimpse into Royal Splendor
Reliving the Glorious Era
Step into the opulent world of the Rajput royals with a visit to the City Palace. This sprawling palace complex showcases a fusion of Mughal and Rajput architectural styles and houses an impressive collection of artifacts, manuscripts, and artworks. Explore the stunning courtyards, lush gardens, and elegant palaces within the City Palace complex. Don't forget to visit the famous Chandra Mahal, a seven-story palace that offers panoramic views of Jaipur.
5. The Enchanting Jantar Mantar: Unveiling Astronomical Wonders
Where the Stars Align
Jantar Mantar, an astronomical observatory built by Maharaja Jai Singh II, is a fascinating attraction for science and history enthusiasts. Explore the intriguing collection of astronomical instruments, each meticulously designed to observe celestial phenomena. From the world's largest stone sundial to precise instruments that measure time, position, and celestial movements, Jantar Mantar showcases the remarkable scientific prowess of ancient India. Embark on a journey through time and marvel at the astronomical wonders that were created centuries ago.
6. The Vibrant Markets of Jaipur: Shop till You Drop
Where Shopaholics Find Paradise
No visit to Jaipur is complete without experiencing its bustling markets and vibrant bazaars. From traditional handicrafts to exquisite jewelry and vibrant textiles, Jaipur offers a treasure trove of shopping delights. Head to Johari Bazaar, famous for its precious gemstones and intricate jewelry. Explore the colorful textiles and block-printed fabrics at Bapu Bazaar. Don't forget to haggle and immerse yourself in the lively atmosphere of these bustling markets, where every corner unveils unique finds and hidden gems.
7. Exploring the Local Cuisine: A Gastronomic Adventure
Savoring Flavors that Define Jaipur
Indulge your taste buds in the flavorsome delights of Jaipur's local cuisine. From mouthwatering street food to royal Rajasthani thalis, the city offers a diverse range of culinary experiences. Sample the iconic pyaaz kachori (onion-filled pastries) or the delectable daal baati churma (a Rajasthani staple) at renowned eateries. Don't miss the opportunity to savor the authentic flavors of Jaipur and discover why Rajasthani cuisine is renowned for its richness and unique blend of spices.
Best Places to Visit in Jaipur Sightseeing Tour
Amber Fort
Hawa Mahal
City Palace
Jantar Mantar
Albert Hall Museum
The Raj Palace: The Raj Palace is a luxury hotel located in the heart of Jaipur. It is a heritage hotel that offers royal hospitality and luxurious amenities. The hotel has several suites and rooms that are elegantly decorated and provide a comfortable stay.
Taj Rambagh Palace: Taj Rambagh Palace is another luxury hotel in Jaipur that was once the residence of the Maharaja of Jaipur. The hotel has 78 rooms and suites that are decorated with antiques and offer a royal experience.
Samode Haveli: Samode Haveli is a heritage hotel located in the old city of Jaipur. The hotel has 39 rooms and suites that are decorated with traditional Rajasthani art and architecture. The hotel has several courtyards, gardens, and pools that provide a tranquil and serene atmosphere.
Hotel Oberoi Rajvilas: On the outskirts of Jaipur, there is a luxurious hotel called The Oberoi Rajvilas. It is set in a 32-acre oasis of landscaped gardens and has 71 rooms and villas that are designed with traditional Rajasthani architecture.
ITC Rajputana: ITC Rajputana is a luxury hotel located in the heart of Jaipur. The hotel has 218 rooms and suites that are designed with traditional Rajasthani art and offer modern amenities. The hotel has several restaurants and bars that offer a range of cuisines and beverages.
The Half-Day Jaipur Sightseeing Tour by AyodhyaTaxi is a fantastic opportunity to explore the wonders of Jaipur in a limited timeframe. With AyodhyaTaxi's professional services and knowledgeable guides, you can immerse yourself in the city's rich history, captivating architecture, and vibrant culture. From the majestic Amer Fort to the iconic Hawa Mahal and the regal City Palace, each attraction will leave you awe-inspired. Don't forget to wander through the bustling markets and indulge in the flavorsome local cuisine to complete your Jaipur experience.
Book your Half-Day Jaipur Sightseeing Tour by AyodhyaTaxi today and create unforgettable memories in the Pink City.
FAQs for half Day Jaipur sightseeing tour
Get Your Queries Answered
Here are some frequently asked questions about the Half-Day Jaipur Sightseeing Tour by AyodhyaTaxi:
Check out our other taxi services