Best Chandigarh Sightseeing Taxi: Explore the City Beautiful with Convenience and Comfort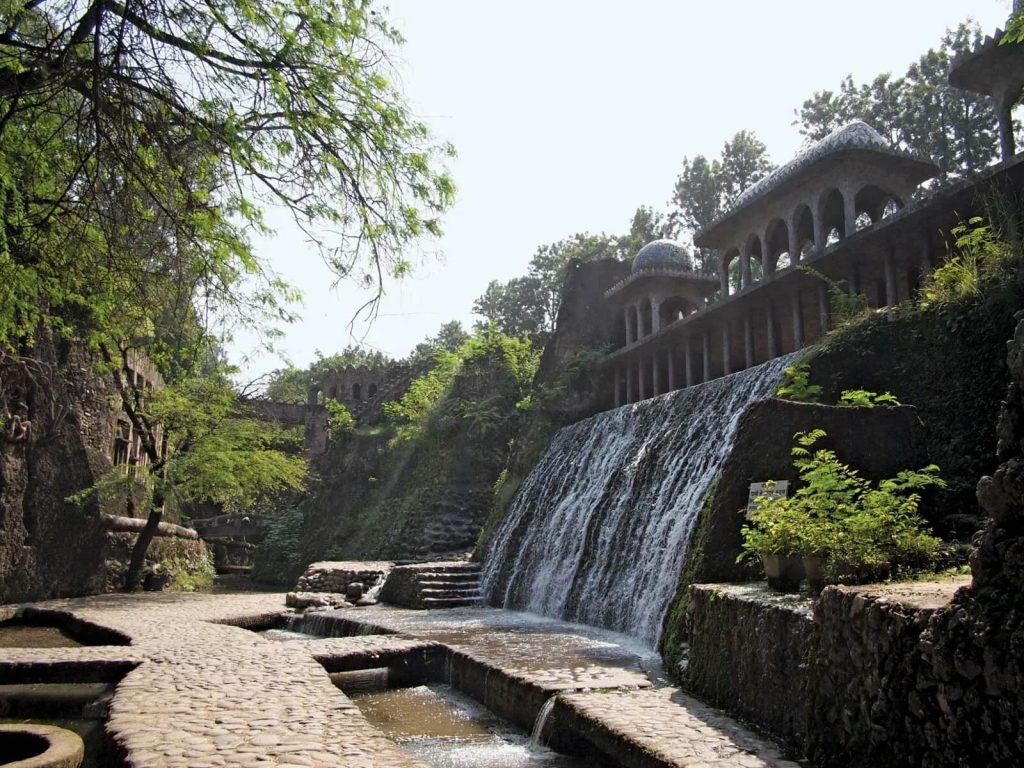 Introduction: Welcome to Chandigarh, the City Beautiful
Chandigarh, also known as the City Beautiful, is a captivating destination that seamlessly blends urban development with natural beauty. From its meticulously planned infrastructure to its lush gardens and vibrant cultural scene, Chandigarh offers a unique experience for every traveler. To make the most of your visit, AyodhyaTaxi provides a convenient and comfortable sightseeing taxi service, allowing you to explore the city's top attractions at your own pace. With AyodhyaTaxi's expert drivers and well-maintained vehicles, your Chandigarh sightseeing experience will be both enjoyable and hassle-free. chandigarh sightseeing taxi starts from INR 1800.
Chandigarh Sightseeing Taxi: Unveiling the Perfect Way to Explore
Chandigarh Sightseeing Taxi by AyodhyaTaxi offers an unparalleled opportunity to immerse yourself in the charm and grandeur of this vibrant city. Whether you're a solo traveler, a couple, or a group of friends or family, AyodhyaTaxi ensures a comfortable and personalized sightseeing experience. With a fleet of well-equipped taxis and professional drivers, AyodhyaTaxi takes care of all your travel needs, allowing you to focus on creating memories and enjoying the journey. book now chandigarh sightseeing taxi starts from INR 10 per km.
The Benefits of Choosing AyodhyaTaxi's Sightseeing Taxi Service
AyodhyaTaxi's sightseeing taxi service in Chandigarh offers several advantages that make it the ideal choice for travelers:
Convenience: With AyodhyaTaxi, you have the flexibility to explore Chandigarh at your own pace. You can customize your itinerary, choose the attractions you want to visit, and spend as much time as you desire at each location.
Comfort: AyodhyaTaxi's fleet of well-maintained vehicles ensures a smooth and comfortable ride throughout your sightseeing tour. Sit back, relax, and enjoy the journey while taking in the beautiful sights of Chandigarh.
Expert Drivers: AyodhyaTaxi's drivers are experienced professionals who have in-depth knowledge of the city's roads and attractions. They can guide you to the best places to visit, recommend local eateries, and share interesting stories about Chandigarh's history and culture.
Safety: Your safety is AyodhyaTaxi's top priority. All vehicles undergo regular maintenance and safety checks to ensure a secure and worry-free travel experience. Additionally, the drivers are trained in defensive driving techniques to ensure a safe journey.
Cost-Effective: AyodhyaTaxi offers competitive pricing for its sightseeing taxi service, making it a cost-effective option for exploring Chandigarh. You can choose from various packages that suit your budget and travel preferences.
Flexible Pickup and Drop-off: AyodhyaTaxi provides flexible pickup and drop-off options, whether it's from the airport, railway station, or any location within Chandigarh. This ensures a seamless start and end to your sightseeing adventure.
Top Attractions to Explore in Chandigarh
When you book AyodhyaTaxi's sightseeing taxi service, you gain access to Chandigarh's most captivating attractions. Here are some of the must-visit places that should be on your itinerary:
1. The Rock Garden: A Marvelous Blend of Art and Nature
The Rock Garden, created by Nek Chand, is an extraordinary sculpture garden that showcases the creative genius of its founder. As you wander through its labyrinthine pathways, you'll be amazed by the intricate artwork crafted from recycled materials such as broken bangles, tiles, and discarded items. The Rock Garden is a testament to the beauty that can be created from the most unexpected sources.
2. Sukhna Lake: Serenity Amidst the City Bustle
Sukhna Lake is a tranquil oasis nestled in the heart of Chandigarh. It offers a serene escape from the bustling city life, with its picturesque surroundings and soothing ambience. You can take a leisurely boat ride, go for a jog along the lakeside promenade, or simply sit back and soak in the peaceful atmosphere. Sukhna Lake is a perfect spot to unwind and reconnect with nature.
3. Rose Garden: A Floral Paradise
The Rose Garden, also known as Zakir Hussain Rose Garden, is a paradise for nature lovers and photography enthusiasts. Spread across an expansive area, it boasts thousands of roses in different varieties and colors. The mesmerizing fragrance and vibrant hues of the roses create a captivating spectacle. The Rose Garden is a must-visit destination, especially during the annual Rose Festival when it is adorned with exquisite floral displays.
4. Capitol Complex: Architectural Marvels
The Capitol Complex is a significant architectural ensemble designed by the renowned architect Le Corbusier. It houses several government buildings, including the Legislative Assembly, High Court, and Secretariat. The complex's modernist design, characterized by clean lines and geometric shapes, is a visual treat for architecture enthusiasts. The Open Hand Monument, an iconic symbol of Chandigarh, stands tall within the complex, representing peace, openness, and unity.
5. Chandigarh Museum and Art Gallery: A Journey through History and Art
The Chandigarh Museum and Art Gallery offers a glimpse into the rich history, culture, and art of the region. Its collection includes ancient sculptures, archaeological artifacts, miniature paintings, and contemporary artworks. The museum also hosts exhibitions and educational programs that provide deeper insights into the art and heritage of Chandigarh. A visit to the museum is a fascinating experience for art enthusiasts and history buffs.
6. Cactus Garden: A Unique Green Haven
The Cactus Garden, also known as the National Cactus and Succulent Botanical Garden, is a one-of-a-kind destination in Chandigarh. It boasts an extensive collection of cacti and succulents from around the world. The garden's arid landscape and the extraordinary shapes and sizes of the plants create a captivating sight. Walking through the Cactus Garden is like stepping into a different world, where nature showcases its resilience and beauty.
7. Pinjore Gardens
Located on the outskirts of Chandigarh, the Pinjore Gardens are a splendid example of Mughal-inspired garden architecture. The beautifully landscaped gardens feature terraced lawns, fountains, and pavilions. It's a great place to spend a peaceful afternoon amidst nature's beauty.
8. Elante Mall
If you're in the mood for some retail therapy or want to indulge in delectable cuisines, head to Elante Mall. It is the largest shopping mall in Chandigarh and offers a wide range of national and international brands. With numerous dining options and entertainment facilities, it's the perfect place to unwind after a day of sightseeing.
9. Nek Chand's Fantasy Forest
Nestled within the Sukhna Wildlife Sanctuary, Nek Chand's Fantasy Forest is another artistic marvel created by Nek Chand. The forest is adorned with sculptures, murals, and installations, showcasing Nek Chand's creative genius. It's a hidden gem that provides a unique and whimsical experience.
10. ChattBir Zoo
Animal lovers shouldn't miss a visit to ChattBir Zoo, located on the outskirts of Chandigarh. The zoo is home to a wide variety of animals, including lions, tigers, elephants, and various species of birds. It's a great place to learn about wildlife conservation and observe animals in their natural habitats.
Popular hotels in chandigarh
The Lalit Chandigarh
JW Marriott Hotel Chandigarh
Taj Chandigarh
Hyatt Regency Chandigarh
Radisson Blu Hotel Chandigarh
Hotel Mountview
James Hotel Chandigarh
Hotel Shivalikview
Hotel Taj Palace Chandigarh
Hotel Hometel Chandigarh
Conclusion: Unveil the Splendors of Chandigarh
Chandigarh, with its captivating blend of urban development and natural beauty, is a city that deserves to be explored at leisure. AyodhyaTaxi's sightseeing taxi service offers the perfect way to discover the City Beautiful in a convenient and comfortable manner. With their expert drivers, well-maintained vehicles, and customizable itineraries, AyodhyaTaxi ensures that your Chandigarh sightseeing experience is memorable and hassle-free. book now chandigarh sightseeing cab.
So, when you plan your visit to Chandigarh, remember to book AyodhyaTaxi's sightseeing taxi service. Unveil the splendors of the city, from the enchanting Rock Garden to the serene Sukhna Lake, and immerse yourself in the cultural richness of Chandigarh. With AyodhyaTaxi, you'll create cherished memories and have an unforgettable journey through the City Beautiful. chandigarh city tour starts from INR 1800.
FAQs for Chandigarh sightseeing taxi
To provide you with all the necessary information about AyodhyaTaxi's sightseeing taxi service in Chandigarh, here are some frequently asked questions:
Check out our other taxi services